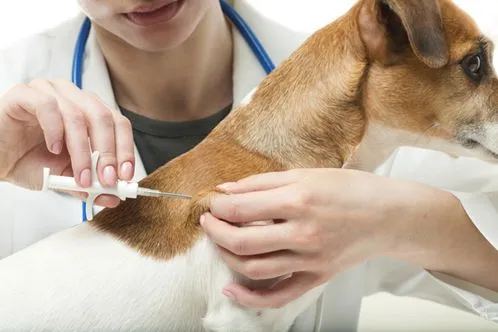 The Importance of Pet Microchipping
One of the best ways to ensure you are reunited with your lost pet is by microchipping. At Westside Animal Hospital of Augusta, GA, we take the time to explain microchipping so that pet owners can take advantage of this important identification technique.
What Is Microchipping?
It's a tiny device — about the size of a rice grain —inserted below the skin of your pet. A microchip isn't powered by a battery — it usually gets activated once a scanner is passed over it. The microchip has a unique number that can be picked up by a scanner to look for your contact information
Microchipping can be done on numerous animals, including cats, dogs, ferrets, horses, and other mammals.
How Long Does Microchipping Take?
The process is quite painless and straightforward. Microchipping involves using a needle to insert the microchip under your pet's skin. So, the process takes a few seconds, like an injection.
Are There Any Side Effects of Microchipping?
As mentioned, microchipping is easy and doesn't require anesthesia. So, in terms of safety, there are little to no side effects of microchipping. The only thing your pet is likely to experience is sensitivity at the injection site.
How Does a Microchip Help Me Reunite with My Pet?
A common mistake is thinking that a microchip acts as a tracker or GPS device. However, a microchip only works when scanned. So, when someone takes your lost pet to a shelter or veterinary clinic, one of the first things they do is scan your pet. If the pet has a microchip, the shelter or vet clinic can find your contact information.
What Are the Pet Care Benefits of Microchipping?
The benefits of veterinary microchipping include:
They are difficult to tamper with — unlike collars and tags that can break, tear, or become illegible, a microchip can't get lost — it's permanently inserted in your pet's skin. Plus, a microchip doesn't give away your private information unless it ends up in a shelter with a scanner.
Sedation isn't usually required — there is no need to administer anesthesia while microchipping. However, we can microchip your pet during a surgical procedure to ensure the procedure doesn't bear any discomfort
It's quick and easy — most pets won't even notice the needle when the microchip is being inserted
Affordable – a microchip will usually cost you no more than $50. Given that it is meant to last the lifetime of the pet, you will likely not have to replace it.
Contact Us for Pet Microchipping Today
Call us at (706) 738-4589 to book an appointment with us at Westside Animal Hospital in Augusta, GA. We offer many pet care services, including microchipping.