The health and well-being of your pet is very important. At Westside Animal Hospital in Augusta, GA, our team is dedicated to taking care of your pet's health and keeping it happy. We will treat your pet as our own and make sure veterinary visits aren't scary. We offer preventative and internal medicine as well as dental care and surgical procedures as needed. Our hospital is a full-service facility with a loving staff available to give pets the comfort they need during their visits. With our wide variety of veterinary services, we can make sure that your pet will live a long, healthy life.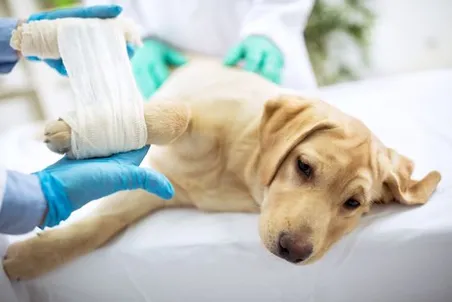 What We Offer
At Westside Animal Hospital, our veterinarians offer a range of services to keep your pet healthy.
Wellness Exams and Checkups
One of the most important things for your pet is wellness exams. During exams, our professionals search for any health problems. Catching medical issues early will prevent them from worsening. We have a variety of diagnostic equipment at our in-house lab, including blood tests, ultrasounds, and X-rays. These help confirm any medical issues.
Preventative Care
We can also vaccinate your dogs and cats. Vaccinations for immunity against infectious diseases can be started when pets are as young as six weeks old up until they are sixteen weeks old. Our vets can determine what core and noncore vaccines your pet needs and when to administer them.
We also offer parasite prevention methods for your pet. Fleas and ticks can cause long-term health problems, so proper care is important. We offer flea collars, oral medications, spot treatments, and sprays.
Our veterinarians can also microchip your pet so you always know where it is.
Dental Care
Your pet's dental health is important to its overall health. We provide dental exams and teeth cleanings for your pet. Our team can also treat any dental issues that your pet develops.
Surgery
Sometimes, your pet may need surgery due to an illness or injury. We use cold laser therapy for treating pain, strains, ligaments, and open wounds. We also offer many other surgical procedures to help get your pet back to good health. Your pet may also need routine surgery, like spaying and neutering.
Schedule an Appointment
At Westside Animal Hospital in Augusta, GA, your pet's health is our priority. To learn more about our services or to schedule an appointment for your pet, call us today.