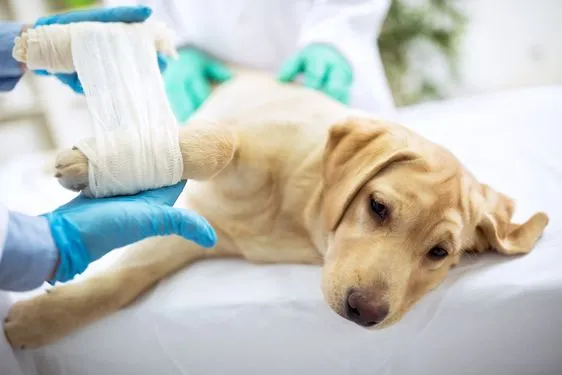 Surgery can be daunting for you and your pet. At Westside Animal Hospital, in Augusta, GA, we do what we can to keep you and your pet calm and comfortable. We can help ensure that you are fully informed before any surgical procedure.
Types of Pet Surgery
There are a few basic types of surgery. They include elective and urgent care surgeries. It can help to understand both types.
Elective Surgery
Elective surgeries are surgeries that are not considered medically necessary. In other words, they are optional, even though they may be in your pet's best interest.
These surgeries may include spay and neuter surgery and dental extractions.
Elective surgeries allow plenty of time to schedule and prepare for surgery. Your pet might undergo a pre-surgery exam and blood work. Our vet will explain what you can expect before, during, and after the procedure.
Urgent Surgery
Urgent surgery is often a part of an emergency. It may be required when your pet gets a serious illness or injury. This type of surgery may include bone fracture treatment, foreign object removal, and other similar types of surgeries.
Keeping Your Pet Safe during Surgery
Many surgeries are considered routine and low risk. We have a veterinarian who can help administer anesthesia, monitor your pet, and perform the surgical procedure itself.
What to Expect
Before surgery, you may need to bring your pet in for a pre-surgical exam. We'll also discuss the procedure and recovery with you. You will likely need to withhold food form your pet for some time before the surgery to prevent complications.
The length of surgery and the recovery period may vary based on the procedure. You can expect your pet to be sleepy and possibly disoriented for some time after surgery.
Comfort during and after Surgery
Your pet will be placed under anesthesia before the surgical procedure begins. He will not feel any pain, and will not be conscious during the procedure.
After surgery, pain relief may be provided. Our vet will help determine the best pain management strategies based on your pet's situation.
Get Pet Surgery at Westside Animal Hospital
Surgery is a difficult prospect for any pet owner. You want your pet to be safe and healthy. Surgery is often necessary to keep your pet healthy, however. At Westside Animal Hospital in Augusta, GA, we provide pet surgery to better fulfill your pet's health needs. Call us at (706) 738-4589 for pet surgery services, including spay and neuter surgery and bone fracture surgery.